Welcome
is>event represents your IT support for the organization of social events, congresses, conferences and trips. We can support you from the beginning of planning up to the final evaluation of the event. We offer IT, graphics and also consultation guidance during implementation and planning of IT.
You will systematically develop your "core business" and we shall give you maximum support.
The main areas of the system "is>event" are: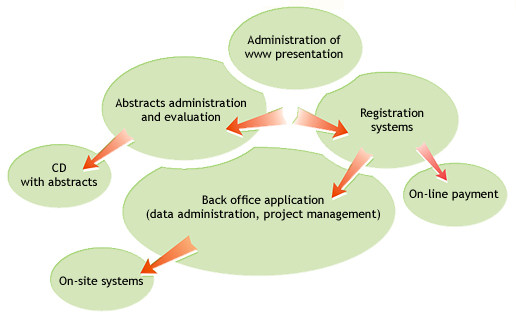 To ensure your satisfaction and competitive advantage, we start from a basic vision and strategy of your company and we make every effort to fulfil this vision.
The satisfaction of our client is our principal value.